On the Science of the Run page Iíll be reporting on the relationship between exercise, physical activity, nutrition and overall health during the India 2011 Expedition. We will have a specific focus on the impact of physical activity and nutrition on non-communicable diseases such as obesity, Type II diabetes and cancer.
On day 1 of the expedition, we introduced the Youth Ambassadors to the concept of non-communicable disease. For example, we went over the 2002 report from the World Health Organization (WHO) that showed that almost 50% of the global burden of disease is now related to non-communicable diseases. This is a huge change, in that traditionally the major health challenges around the world were from infectious diseases such as malaria or tuberculosis.
The main risk factors for non-communicable disease are a lack of physical activity and poor diet. And interestingly the incidences of non-communicable diseases are increasing rapidly in the developed world (North America and Europe for example), as well as in the developing world in countries like India and China. This presents a challenge, but also an opportunity. The challenge is as a result of the lack of physical activity in peopleís lives, and also as a result of poor nutrition. The opportunity lies in our ability to increase physical activity levels and improve nutrition around the world.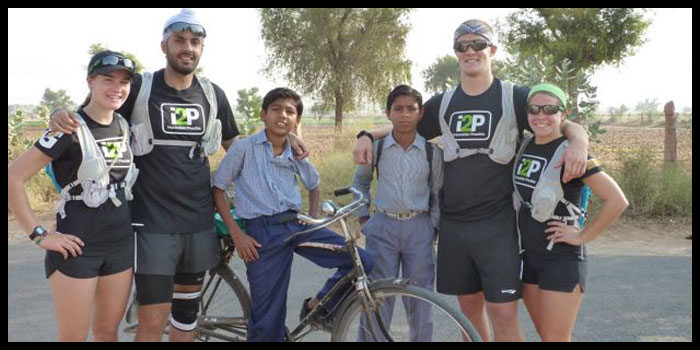 i2P Youth Ambassadors with children cycling to school
Science of the Run - Nutrition & Physical Activity from GOi2P on Vimeo.
Todayís video introduces this topic, and Iíve also included a document that was produced by the World Health Organization which is a great summary of the challenges Iíve discussed and outlines the global health strategy that WHO is recommending. In the coming days on the expedition we will do some experiments on exercise and physical activity and highlight some of the challenges related to diet that we have found during our time in the Thar desert of Northern India.
See: WHO Global Strategy on Diet, Physical Activity and Health (pdf)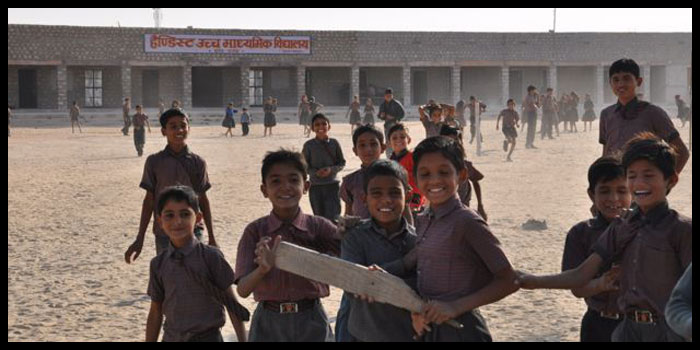 Children playing cricket in a school yard in Rajasthan, India
The challenge that we issued to the Youth Ambassadors was to discuss why humans in all parts of the world have such a difficult time incorporating exercise and optimal nutrition into their lives Ė despite having information about how beneficial physical activity and nutrition can be for health. Send in your thoughts and comments if you have ideas about this grand global challenge.

Man with his bike in the Thar desert.