Expedition Runners
Ray Zahab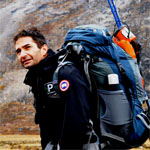 In 2006/7, Ray and two other runners ran the entire width of the Sahara Desert-7500 kms (4600 miles) in 111 days with no rest days-and in the process learned of the seriousness of the water crisis in Africa. The run was documented in a film directed by Oscar winner James Moll and narrated by Matt Damon. One of the goals of the film is to raise awareness for the water crisis in Africa. Ray is the founder of impossible2Possible-an organization that aims to inspire and educate youth through adventure learning, inclusion and participation in expeditions. He has served as board member of Ryans Well Foundation and ONExONE Foundation. Ray has completed multiple expeditions to date including a 1,200km run length of Atacama Desert, 1,130km unsupported trek to Geographic South Pole, 2000km run across the Gobi Desert and 10 i2P Youth Expeditions. For more info visit RayZahab.com.
Ryan Grant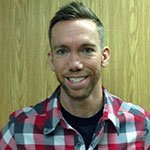 Ryan is a former competitive runner (sub 30min 10k runner) and spent a year training full-time at the Australian Institute of Sport. He then went on to compete in Adventure racing, racing multiple week long races around the globe including the Southern Traverse in New Zealand.
After setting up his business with his sister (a pedorthic clinic in Ottawa called SoleFit), Ryan turned to triathlon and competed as a professional for 4 years placing top 10 in multiple 70.3 races (runner up at Tremblant 70.3 in 2012). His passion is helping active individuals return to sport and he travelled to Ethiopia in the winter of 2013 to lend his services at a high altitude training camp for elite runners.
Stefano Gregoretti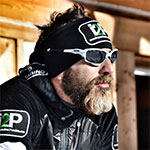 Deserts mountains. Forests,dunes,treks... Uphill,downhill,never give up...run and run again. That's my dimension. That's my thirst for life. Limits? None
Born in Riccione in 1974. Very freil as a child and with a little scloiosis, I was forced by my mum to swim every day to better my health . My coach Marcello remembers me even now as a hopeless case!
From an early age I attended the ski slopes of the Dolomites practicing alpine skiing only later that he still prefer. Still living by the sea, the pool will be for a long time my sporting environment , more precisely, water polo, but never leaving the mountains for a long time, with friends or even alone with my dogs, going on long climbing or trekking is a fixture. In 2005 I approach triathlon, combining my thirst for challenging workouts and also competition .... and since then I have crossed continents, deserts and mountains to give vent to my thirst for life .... more without stopping. ..
Since then 2 place overall at the RTP Nepal 250 km running the Himalayan valley , 2 place at Grand2GRand Ultra running 275 km in Utah desert, 1 place overall Yukon ARctic Ultra running 160 km in frozen Canada, 1 place overall The Gobi March in Mongolia with RTP running 250 km in Gobi Desert.
Expedition Team
Cris Sievking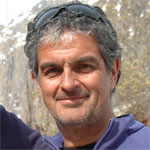 I have been involved in sports all my life beginning with snow ski, water ski, triathlon, tennis, racquetball, squash, mountain biking, archery, trekking, windsurfing, sailing and running roads, trails and mountains. I started running on April 1975 while living in Orlando Florida, doing road races since 1978 being the first one The Orlando Tangerine Bowl Half Marathon.
By accident I started running on mountains and trails in 1978 in the Chilean Andes while on vacations, since I was living in Florida USA I did not get a chance to run on hills during the year, but as soon as I got back to Chile I would go back to the climbs.
I have logged almost 70,000 kilometers uninterrupted since I started, I have done hundred of races being the most important, 4 times K42 Adventure Marathon in the Argentinean Patagonia, 2 times the Andes Crossing 100k from Argentina to Chile, Boston Marathon, 2 times the Easter Island marathon, 2 times the Lican-Ray Villarrica 70K, Valle Nevado 46k Climb, 52k Laguna de Aculeo, and 2 times the Atacama Crossing 250k self supported race.
Cris has provided logistics lead for all i2P Youth Expeditions in South America.
Natalia Gubavera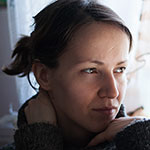 Natalia Gubareva was born in a small town in Siberia, Russia. As a little child, Natalia dreamed of traveling the world. However, being from a place known locally as the 'dead end' where the train arrives and always turns back, her ability to break away and accomplish her childhood dreams was difficult even to imagine. Natalia started exploring the world while undertaking a bachelor of digital media at the College of Fine Arts, UNSW, Australia. Since then Natalia have been working as both a cinematographer and a digital artist. Her work as a cinematographer is composed of various documentaries, the most recent of which was "To the Edge with Ray Zahab: Gobi Desert". Her work as a digital artist includes movies such as "The Lego Movie", "Walking with Dinosaurs", " Mission: Impossible –Ghost Protocol", "Prometheus", "Harry Potter and the Deathly Hollows: Part 2" and many others.
Jon Golden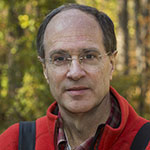 Jon Golden is a freelance photographer based in Charlottesville, Virginia. He studied at the University of Virginia and works locally and internationally. He is a founder of the Look3 / Festival of the Photograph. He was most recently published in Virginia Quarterly Review (Sustainable and the December 2012 issue of Italian Vanity Fair. He has lived in Sydney, Australia, and more recently Oslo, Norway. He has made photographs and videos around the globe with a particular interest in cold northern latitudes.
Jean-Philippe Turgeon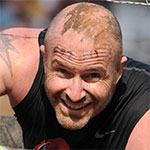 Jean-Philippe Turgeon is developing the francophone wing of i2P. He brings with him over 20 years of experience in the entertainment industry as a manager to many high profile artists, and an established reputation as an event and television producer in Quebec.
Jean-Philippe is also a devoted father, a spirited adventurer and a disciplined triathlete. He launched his amateur athletic career in 2012 when - in the span of that first year - he ran two half marathons and obtained the "Trifecta" medal for completing the three distances of Spartan races. He will compete this coming June in the Tremblant Ironman 70.3. His desire to challenge himself and inspire others to reach for their dreams is also in line with the pedagogical approach he takes as a professor at the École nationale de l'humour de Montréal where he teaches career management.
Jean-Philippe will be developing i2P for French speaking students in Quebec and around the world. For him, developing the francophone wing is a mission to make the incredible work of i2P accessible to as many young people as possible, regardless of the language they speak.
Zachary Shields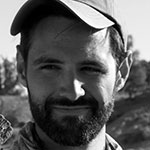 Zachary Shields is an Independent filmmaker based in Indianapolis, IN and Washington, DC. He is currently the owner of Nischan Pictures Inc. (www.nischanpictures.com) His passion is to be in the field shooting stories as they unfold. Zachary has covered the Indonesian and Haitian earthquake zones, i2P Bolivia and Utah expeditions, as well as untouched Alaskan rivers to tell stories of the power of nature and the outdoors. Most recently his short documentary, Awful Grace, was an official selection at the Indianapolis International Film Festival. Zachary won a Webby Award in 2006 for an innovative web documentary covering the untold stories of the devastating 2004 tsunami in Southeast Asia. When he's not in a hospital having tendons reconnected, he sometimes flies helicopters with cameras on them.
Home Base
Bob Cox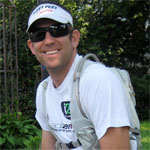 A lifelong athlete, in 2007 Bob Cox discovered a passion for endurance endeavors. Since then he has been an active participant and logistical leader in numerous expeditions including running multiple legs of the Canada OnexOne, an unsupported trek across Baffin Island in Canada's Arctic, treks the Brazilian and Peruvian Amazon as well as California's Lost Coast, running expeditions across the Northern Sahara in Tunisia, the mountains of Bolivia, the Thar Desert in India, the Kalahari Desert in Botswana, and the Grand Staircase in Utah. He's accompanied Ray Zahab across the Atacama and Gobi Deserts and crossed South America from the Pacific Coast of Chile to the Atlantic in Buenos Aires, Argentina. An avid runner, Bob has achieved multiple top ten finishes at trail races including the highly competitive San Francisco 24 hour. He spent much of his youth surfing in the Pacific Ocean and from those experiences an appreciation for our planet was born. Bob earned a Bachelor of Arts Degree in Political Science with an emphasis on Public Policy from California State University, Northridge. His appreciation for clean drinking water grew from his profession as potable and Recycled Water Cross Connection Specialist in California. In October 2007, Bob met Ray at a Livestrong event in Texas and from that moment he knew his life had changed. He is a dedicated father and the Co Founder/Executive Director of impossible2Possible.
Jordan Thoms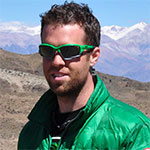 The last several years have given me the hindsight that human beings have absolutely no limits. As an educator, I believe that education is not about filling a bucket, but rather lighting a fire. Education is about connecting an enriching experience and sharing a vision of ongoing learning. It's also about guidance through an individualized learning experience, leading to an empowered autonomy of self. Candles do not lose their fire by lighting another candle and by providing an initial spark, everyone become their own fire of limitless potential. I believe that if we hope to inspire and educate, we must involve everyone in the process. Nothing in the world is more rewarding than being able to help someone achieve something they didn't know they were capable of doing! I find it absolutely necessary to keep pushing our comfort zones - mentally, physically and spiritually. We all have the potential to do so much more than we think! My interests lie in adventure, education, health & physical education, kinesiology, multimedia social technology, social & environmental youth activism and global connectivity. My favourite sports include long-distance running, ice hockey and weight training.
Matt Howe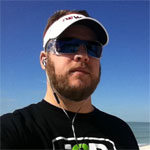 Matt, an outdoor enthusiast is a husband and father of two adventurous young children. He is a passionate educator who has worked in public education for the past 10 years. After receiving his B.A. in Sociology with an emphasis in criminology and law, he earned his Masters in Education from the University of Minnesota. A lifelong resident of Stillwater, Minnesota, Matt currently works as an information savvy technology coordinator and strives to help teachers develop strategies to work with our digital generation.
Several years of a 1:1 learning environment has allowed Matt to develop an understanding of key learning theories and methods of instruction within educational technology. As a technology advocate, Matt has had the opportunity to present on a local and state level as well as to visitors from around the world.
In 2009, Matt was selected as an Apple Distinguished Educator which has allowed him to further his role as an author, advisor, ambassador and advocate of technology through experiential learning opportunities on a global platform. Matt continues to engage learners on their path to the possibilities of being a part of the next big thing!
Kent Keeler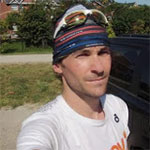 Kent works in business programming in the public sector, and has an educational background in Environmental Studies and an MBA. As a runner, he was inspired by Ray Zahab's expeditions. As a proud father of 2 amazing kids, he hopes his kids will someday be lucky enough to be part of something as amazing as i2P. From the time he first read about the organization, Kent knew he wanted to be a part of it. Too old to be an ambassador, he feels fortunate to play a role as a volunteer on the team.
Kent grew up playing in the outdoors, and still spends as much time as he can running and riding bikes. He is currently focused on the ultra running world with races up to 50 Miles under his belt, and dreams of 100 milers pacing through his mind. He brings business and project management experience to the team and loves the opportunity to contribute and learn a lot along the way.
Michael Goodwin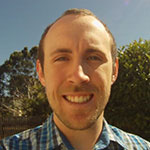 Michael was born on the Tropic of Capricorn, better known in Australia as the city of Rockhampton, located in the State of Queensland. Michael now lives in the city of Brisbane as a twenty-year-old who is studying to complete a Bachelor of Social Work.
Michael's passion for anything that involves running stems from a Track & Field background. His whole life has involved running and competing not only for himself, but for numerous social, club and representative teams. Michael has been fortunate enough to have had the honour of captaining his local athletics club - Aspley Athletics - as well as his former high school - Padua College, Kedron - Cross Country and Track & Field Teams. With a passion to help others, Michael has obtained his coaching accreditation and returned to Padua College to help students be the best they can be - both on and off the track.
With an attitude to embrace life, dream big and learn along the way, Michael is looking forward to striding confidently into the future with Impossible 2 Possible as a Youth Ambassador on Expedition Peru!
Heather Roe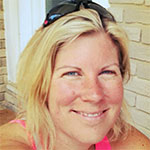 Heather has been working as Ray's assistant for the last two years, an adventure in itself that has brought to light so many amazing life lessons and personal moments of inspiration. Getting the opportunity to now join the logistics team and work front lines on expedition planning is such an honor and thrill! Heather left a 10 year career in high tech business development 9 years ago to raise her children, photograph life, volunteer and pursue happiness. She is the first to say 'I believe I am achieving it!' Heather has been involved with youth programs for the last 7 years, most recently as the Chair of the Board of Directors for the Osgoode Youth Association and currently as the Race Director of the organization's biggest fundraising run, The 'Goode Run. Also as a volunteer, she regularly leads youth-focused learn to run programs in her rural community and thrives on helping and seeing young people succeed at something they might have thought impossible and being there for the moment when they come to realize their own amazing abilities! Heather's greatest passions are family, photography, running and now being part of the i2P team! "I really truly believe that life is all about the journey! It molds every part of who we are. I try my best to make mine a happy one!"
Nick Gravel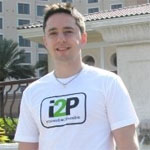 Nick Gravel is the Director of Technology Development at Momentous Corporation based in Ottawa (Canada) where he gets to work with one of the brightest and most passionate group of web technology minds in the industry. Nick brings to the i2P team his skills in managing the delivery of high performance Internet based technology solutions, extensive knowledge of software engineering best practices and award winning entrepreneurship experience. His educational background is a Bachelor of Engineering (Communications) degree earned at Carleton University.
Nick is actively involved with the growth of i2P's web presence. His efforts are mainly focused on the ongoing development of web based solutions that enable real-time two-way communication between our audience and i2P team members during expeditions.