At the heart of every i2P Expedition are volunteers who make i2P what it is! We know the faces of the runners, but there are also the logistics, research and education teams. Although there is variability, a typical i2P Youth Expedition team has 15-20 people working together in service of a common educational goal! For World Class Expeditions, for example when Kevin, Richard and Ray trekked for 33 days to the South Pole or when Ray and Kevin spent 13 days running the length of Lake Baikal in Siberia, they were unsupported, and therefore alone!
The team configuration for Expreso de los Andes will be a streamlined model similar to last year's supported Atacama Extreme expedition, with the addition of science and on-the-ground logistics teams. At home, members of the i2P Education Team will keep the websites updated, ensuring that registered schools have access to the live videoconferencing and educational resources. As always, the real heroes of the i2P Expeditions are the Youth Ambassadors. They not only defy any perceived physical or mental barriers in their own lives, but they truly inspire the thousands of students who follow their every step during an expedition.
For the first time in i2P history, 2 selected Youth Ambassadors from previous Youth Expeditions will join Ray and Kevin at the end of a World Class Expedition. Their goal is to run the last 120km non-stop with Ray and Kevin.
The Runners
Ray Zahab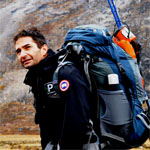 In 2006/7, Ray and two other runners ran the entire width of the Sahara Desert-7500 kms (4600 miles) in 111 days with no rest days-and in the process learned of the seriousness of the water crisis in Africa. The run was documented in a film directed by Oscar winner James Moll and narrated by Matt Damon. One of the goals of the film is to raise awareness for the water crisis in Africa. Following the Sahara expedition, Ray decided to dedicate and volunteer his time engaging Youth in the concept that we are all capable of the extraordinary. Ray is the founder of impossible2Possible, official Athletic Ambassador for the ONEXONE organization and is a board member of the Ryan's Well Foundation. Ray has completed 12 major expeditions to date and was recently a member of the South Pole Quest, the Siberian Express teams and in early 2011 ran the length of the Atacama Desert. In summer 2011 he crossed Death Valley National Park off-road. Visit RayZahab.com.
Kevin Vallely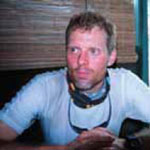 In 2003 he was named one of Canada's leading adventurers by the Globe and Mail. His adventuring resume is stacked with compelling expeditions to all parts of the world including skiing Alaska's 1,860-kilometre Iditarod Trail; scampering over Vancouver Island's West Coast Trail in record time (10 hours, 13 minutes); attempting to bike and climb the island of Java's 13 -10,000-foot volcanoes (a trip cut short when post-9/11 Indonesia became too dangerous); competing on the only Canadian team to finish the last and most difficult Eco-Challenge adventure race held in Fiji in 2002 and retracing a 2,000-kilometre Klondike-era ice-bike route through the dead of an Alaskan winter. Most recently, as a member of the i2P team, Kevin joined forces with Ray to break the world record for the fastest unsupported trek to the South Pole in 2009 and to make the fastest traverse of Siberia's frozen Lake Baikal in 2010. As the i2P videographer Kevin brings a wealth of filming experience from of the most challenging environments on earth.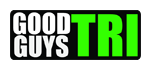 Jessie Lilly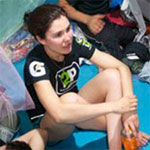 Jessie is currently in grade 12 at Parkland Composite High school in Edson, AB, Canada. She is a member of the Edmonton Triathlon Academy and will be racing her first year of Junior Elite this year. Jessie believes in living an active and healthy lifestyle. Aside from triathlon she enjoys being in the outdoors and participates in activities such as hiking, scuba diving, cross country skiing, and cross country running. This winter Jessie competed in her first loppet. Jessie likes to challenge her mental and physical limits, and believes nothing is Impossible.
Jessie's other passion is philanthropic work. She believes that we all have the power to create change. Jessie started a group called Create a Better Future at age 14, the idea behind the group was to think of creative ways to fundraise locally as well as globally. Their motto is 'Youth Helping Youth'. The first initial fundraiser was a student art auction for Help Sudan; through this fundraiser $12000 was raised to build the first water well in Thawnwei Sudan. The local Rotary Club got behind the idea and Jessie started the first youth Interact group was created in Edson Alberta.
In October 2010, Jessie was part of a four person team that trekked through the deep Amazon as part of the i2P Expedition Amazon. Through her efforts in the jungle, she shared with tens of thousands of students the experience of learning about biodiversity from the people and communities she visited in the Amazon. In 2011, Jessie was named one of Explore Magazine's Top Explorers Under 30 years of age.
Jessie is very passionate about environmental issues and hopes to pursue a career in Biology. Jessie will be attending University next year most likely in Edmonton Alberta.
Connor Clerke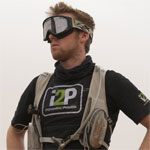 Connor is a first year student at the University of Guelph in Guelph, Ontario where he is studying International Development. He is a member of the University of Guelph Cross Country and Track & Field teams as well as the 2009 BC High School Cross Country Provincial Champion. A native of Kelowna, BC, Connor was a member of his high school's Rotary-Interact Club for 3 years where he held Vice-President, President and Past-President positions. Connor was also the Grad President at his high school and was awarded the 2009 Kelowna High School Male Athlete of the Year Award. In grade 12, he put on an event at his school called KSS in the Congo, a weeklong event to raise money to build a school in a war torn area of the Democratic Republic of the Congo. Through incredibly generous support, over $10,000 was raised to build a school in the small village in the mountains of High Plateau, DRC. He has been raised in an incredible family and has lived in Kelowna his whole life. He is an outdoor enthusiast who loves snowboarding, waterskiing, hiking, camping, swimming and biking. Connor was a Youth Ambassador on the impossible2Possible Running Tunisia expedition in April of 2010 where he got a firsthand look at the water crisis in the Sahara Desert. Following this 268km run through the Sahara, the experience inspired him to continue working with impossible2Possible and do his part to make a difference! He put together the following video to recap his expedition in Africa. http://www.youtube.com/watch?v=PITi2eAhZmo
Expedition Team
Bob Cox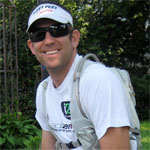 A lifelong athlete, in 2007 Bob Cox discovered a passion for endurance endeavors. Since then he has been an active participant and logistical leader in numerous expeditions including running multiple legs of the Canada OnexOne, an unsupported trek across Baffin Island in Canada's Arctic, a trek through the Brazilian Amazon, running expeditions across the Northern Sahara in Tunisia, the mountains of Bolivia, and the Thar Desert in India. He accompanied Ray Zahab in his Atacama Desert crossing. An avid runner, Bob has achieved multiple top ten finishes at trail races including the highly competitive San Francisco 24 hour. He spent much of his youth surfing in the Pacific Ocean and from those experiences an appreciation for our planet was born. Bob earned a Bachelor of Arts Degree in Political Science with an emphasis on Public Policy from California State University, Northridge. His appreciation for clean drinking water grew from his profession as potable and Recycled Water Cross Connection Specialist in California. In October 2007, Bob met Ray at a Livestrong event in Texas and from that moment he knew his life had changed. He is a dedicated husband, father, and the Co Founder/Executive Director of impossible2Possible.
Jordan Thoms - Logistics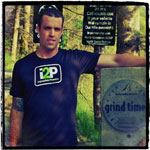 The last several years have given me the hindsight that human beings have absolutely no limits. As an educator, I believe that education is not about filling a bucket, but rather lighting a fire. Education is about connecting an enriching experience and sharing a vision of ongoing learning. It's also about guidance through an individualized learning experience, leading to an empowered autonomy of self. Candles do not lose their fire by lighting another candle and by providing an initial spark, everyone become their own fire of limitless potential. I believe that if we hope to inspire and educate, we must involve everyone in the process. Nothing in the world is more rewarding than being able to help someone achieve something they didn't know they were capable of doing! I find it absolutely necessary to keep pushing our comfort zones - mentally, physically and spiritually. We all have the potential to do so much more than we think! My interests lie in adventure, education, health & physical education, kinesiology, multimedia social technology, social & environmental youth activism and global connectivity. My favourite sports include long-distance running, ice hockey and weight training.
"Tell me and I'll forget; show me and I may remember; involve me and I'll understand."
Dr. Greg Wells - Science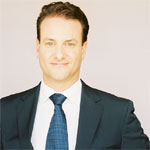 Greg Wells, Ph.D. is a scientist and physiologist who specializes in health and performance in extreme conditions. Most recently, Dr. Wells was the host of the Gemini-Award winning "Superbodies" segments for Canada's national Olympic broadcast and the on-camera sport science and sport medicine analyst for the CTV Broadcast Consortium, ABC News and ABC's 20/20 during the 2010 Vancouver Olympics. Dr. Wells' on-camera analysis will be a part of CTV's 2012 Olympic broadcast in London. Dr. Wells is also a regular contributor to CTV's Canada AM, and has appeared on TSN's Off the Record.
As a researcher, Dr. Wells is working in a field of investigation called 'exercise medicine' where he uses specific exercise protocols to test the limitations of the human body in various diseases – mostly related to muscle and lung conditions. He has been using advanced MRI technologies to measure these limitations, as MRI does not require any radiation or drugs and can offer a look inside the human body without the use of needles or other invasive measures. He is currently a scientist at the Toronto General Hospital and the Hospital for Sick Children.
Dr. Wells teaches at the University of Toronto where he is an Assistant Professor in the Department of Anesthesia in the Faculty of Medicine. Dr. Wells also teaches Canada's elite sport coaches at the National Coaching Institute.
His professional work as an applied exercise physiologist at the Canadian Sport Centre where he is the Director of Sport Science. He has had the opportunity to work with dozens of athletes who have won medals at Commonwealth Games, World Championships and the Olympic Games. Since 2002 he has served as the Exercise Physiologist for the Royal Canadian Golf Association and is a regular contributor to Golf Canada and Fairways Golf magazines.
Dr. Wells is invited to speak at leading sports and medical organizations around the world, including the International Olympic Committee, International Congress on Child Neurology, Canadian Cardiovascular Congress, and the American College of Sports Medicine.
He also believes that to truly understand extreme conditions you should experience them yourself. To this end Dr. Wells continues to build on his experiences as a former international level competitive swimmer, as a marathon runner (having twice completed the world's toughest marathon 600 miles north of the arctic circle), and recently completed 11,000 km in the Tour D'Afrique bike race - the longest bike race in the world (pictures).
Cristian Sieveking - Logistics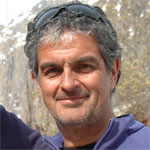 I have been involved in sports all my life beginning with snow ski, water ski, triathlon, tennis, racquetball, squash, mountain biking, archery, trekking, windsurfing, sailing and running roads, trails and mountains. I started running on April 1975 while living in Orlando Florida, doing road races since 1978 being the first one The Orlando Tangerine Bowl Half Marathon.
By accident I started running on mountains and trails in 1978 in the Chilean Andes while on vacations, since I was living in Florida USA I did not get a chance to run on hills during the year, but as soon as I got back to Chile I would go back to the climbs.
I have logged almost 70,000 kilometers uninterrupted since I started, I have done hundred of races being the most important, 4 times K42 Adventure Marathon in the Argentinean Patagonia, 2 times the Andes Crossing 100k from Argentina to Chile, Boston Marathon, 2 times the Easter Island marathon, 2 times the Lican-Ray Villarrica 70K, Valle Nevado 46k Climb, 52k Laguna de Aculeo, and 2 times the Atacama Crossing 250k self supported race.
My next challenge is in August at the Ultra Trail Du Mont Blank 166 kilometers start and finish in Chamonix, France. Also did 11 marathons in 11 days in a row for charity collecting money per kilometer and recently participated in the Ray Zahab expedition across the Atacama Desert running 10 days with him doing 380 kilometers while he did 1,200 in 20 days.
Home Base
Adriana Rossi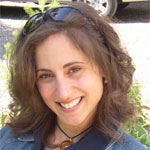 Adriana Rossi has been passionate about developing Leadership in youth for 20 years. She has worked extensively in both the private and public secondary school system initiating programs such as the Duke of Edinburgh Award and outdoor education and leadership programs. Adriana holds a Masters of Arts in Leadership and Training from Royal Roads University in British Columbia and a Bachelors Degree in Physical Education from McGill University in Montreal. In addition she is the president of Leadership Ventures which focuses on sustainable leadership development within organizations. She is an avid outdoor enthusiast, triathlete and enjoys spending time with her family.
Penny Werthner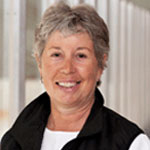 My name is Penny Werthner and I am Director and Associate Dean for the School of Human Kinetics at the University of Ottawa. My areas of interest and research include the learning processes of coaches and athletes, psychological preparation, stress and burnout in Olympic level coaches, issues facing women coaches, values and ethics in sport and physical activity, and the use of biofeedback and neurofeedback. I have competed in Track & Field on the Canadian National team, Olympic Games, Commonwealth Games and Pan American Games. As a Sport Psychology consultant, I have worked with athletes and coaches since 1985, including Canoe/Kayak, Freestyle Ski, Diving, Athletics, and Curling National Teams. I am also a course conductor for the Canadian National Coaching Certification Program (NCCP) for Psychological Preparation for Coaches, Psychological Preparation for Athletes, and Leadership for National Coaches. Over the years I have had the great fortune to work with many Olympic level athletes and coaches, and have discovered that we are truly capable of so much more than what we think is possible!
John Zahab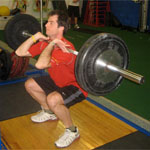 John is a Certified Strength and Conditioning Specialist through the National Strength and Conditioning Association and a Certified Personal Trainer through the Canadian Society for Exercise Physiology. He has worked full time in the strength and conditioning field for over ten years, and has had the opportunity to work with athletes from a broad spectrum of sports, including those competing and performing at the national and professional levels. Recent career highlights include the development of strength and conditioning programs, which assisted two Canadian athletes to qualify and compete at the Beijing 2008 Olympic Games. John has developed his training philosophy to provide targeted training for each individual's needs - based on a foundation of stability and control, functional movement, and balanced strength while progressing towards performance goals. John organizes the training programs for the Youth Ambassadors.
For almost half of his lifetime John has trained for and has competed in a variety of disciplines of endurance sport. Some areas where he has pushed his endurance limits include: Triathlon (Olympic Distance to Ironman Distance), Bike Racing (Road), Adventure Racing, and Trail Running.
Brad Smith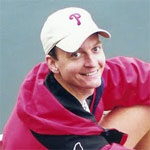 Brad is an experienced Human Resources Executive with one of the largest companies in Canada. He has an extensive background in Board of Director management, talent and organizational development and cultural change management. Brad enjoys all of the time he can get outdoors with his wife and two wonderful kids. As a lifelong athlete he has played elite hockey, baseball and is an avid participant in Ironman 70.3 and other endurance events. Brad has a passion for youth development. As an educator at the university level, working with i2P and the Duke of Edinburgh leadership award program he is fortunate to be able to help youth expand their horizons and reach their potential. He has earned an Executive Masters in Business Administration from the University of Ottawa, a Bachelor of Commerce (Honours) Degree from the University of Manitoba and a Human Resources and Compensation Committee Certification from The Directors College and McMaster University.
Matt Howe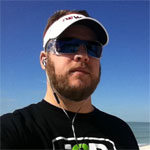 Matt, an outdoor enthusiast is a husband and father of two adventurous young children. He is a passionate educator who has worked in public education for the past 10 years. After receiving his B.A. in Sociology with an emphasis in criminology and law, he earned his Masters in Education from the University of Minnesota. A lifelong resident of Stillwater, Minnesota, Matt currently works as an information savvy technology coordinator and strives to help teachers develop strategies to work with our digital generation.
Several years of a 1:1 learning environment has allowed Matt to develop an understanding of key learning theories and methods of instruction within educational technology. As a technology advocate, Matt has had the opportunity to present on a local and state level as well as to visitors from around the world.
In 2009, Matt was selected as an Apple Distinguished Educator which has allowed him to further his role as an author, advisor, ambassador and advocate of technology through experiential learning opportunities on a global platform. Matt continues to engage learners on their path to the possibilities of being a part of the next big thing!
Jill Burdo
Jill stumbled into education as a second career and realized it was a fish-in-water symbiotic relationship on Day 2. In her second semester of teaching high school social studies, she was introduced to constructivist pedagogy and it's classroom implementation using technology. Her classroom was never the same. After leading her students in a class project to raise awareness and support campaigns to stop the violence in Darfur in 2007, Jill was named an Apple Distinguished Educator. She has been a public and private school teacher, both face to face and through distance learning, and has discovered a passion for providing Professional Development to other educators, empowering them to implement change through the use of technology and constructivist pedagogy in their own classrooms. Her current projects include using Challenge Based Learning and the implementation of the iPad in the K-12 curriculum. Jill received a B.A. in Humanistic Studies from Saint Mary's College of Notre Dame and an M.S. Ed. in Educational Technology from Nova Southeastern University. When she is not busy with her passion for education you might find her traveling and practicing the art of outdoor photography. Having lived all over the Eastern half of the United States, she now calls the Twin Cities of Minneapolis and St. Paul, Minnesota "home".
Derrick Spafford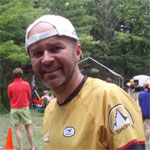 Derrick is a trail, mountain, snowshoe and ultra marathon runner. He has been running competitively for over 30 years, including the past 22 years without missing a day of running. Derrick has competed in distances from 800 meters on the track up to 100-mile trail races and multi-day stage races. His current passion is the 100-mile distance. He has a number of podium finishes to his credit including wins at the Haliburton Forest 100 mile, Finger Lakes 50 mile and Seaton Trail 52 km.
Derrick's enthusiasm for running is also evident by his work with runners of all levels. As owner of Spafford Health and Adventure (www.HealthandAdventure.com), Derrick gets to pass on his knowledge not only to his coaching clients, but also through writing for various publications, organizing trail and snowshoe races, and through the promotion and sales within the sport of snowshoe running. Having coached runners in the past at the high school and club level, Derrick is especially looking forward to working with i2P Youth Ambassadors in the future.
Holly Grant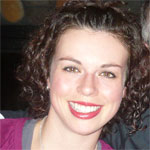 Holly is a Registered Dietitian from St. John's, Newfoundland, with specialized training in Sports Nutrition from the International Olympic Committee. She works with the Janeway Lifestyle Program and has a private practice where she works with athletes and individuals who are trying to achieve a healthier lifestyle.
Holly is the Director and co-founder of the G.I.R.L (Girls Into Running for Life) Club, which is a non-profit organization for junior high girls. This is a learn-to-run program about enjoying physical activity, meeting friends, having fun and supporting a positive body image. Holly is the co-chair of the Body Image Network and is an advocate for embracing body diversity and promoting positive body image. She sits on numerous advisory committees to help bridge the gap between healthy eating, being active and feeling good about ourselves. Holly is an avid runner and has completed nine marathons, numerous road races and a Half Ironman. She also just finished her first 80km ultra marathon, which has redefined her perceived physical limits. Holly is looking forward to her next upcoming challenge!
Todd Shannon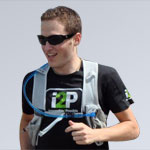 A graduate of the University of Ottawa (B.Com, 2007) and Queen's University (MBA, 2010), Todd helps deliver i2P's message to the forefront as our Digital Communication Coordinator.
Todd is a marketing, communications, branding, and business strategy specialist with experience in the non-profit and environmental/sustainability sectors, as well as an avid outdoor enthusiast, athlete, and dedicated volunteer. He believes that, with positivity, tenacity and enthusiasm, we are all capable of achieving anything that we set our minds to.
Nick Gravel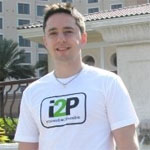 Nick Gravel, B.Eng (Communications), has over 10 years experience in sales, marketing and internet communications. Nick is actively involved with the growth of i2P's web presence and the ongoing development of two way communication with students during expeditions.